Press Release
Chartwell Pennsylvania, LP Partners with UPMC Susquehanna's Health Services Pharmacy;
Eastern expansion signals continued growth
February 5, 2018
(PITTSBURGH, PA) — Chartwell Pennsylvania, LP is pleased to announce its most recent partnership with the UPMC Susquehanna's home infusion pharmacy, Health Services Pharmacy. February 1, 2018 marks the official date for the two organizations to work together in providing home infusion and enteral nutrition services to patients in the north central Pennsylvania area.
Chartwell President, Kathleen Patrick, commended both pharmacies' efforts to continually focus on patient care during the transition.

"Working with the staff at UPMC Susquehanna and their infusion pharmacy staff over the past several months has been a wonderful experience," said Patrick. "We realized very early on that the two organizations shared the same core values. When your first priority is centered around the patients, everything else falls into place pretty quickly."

Chartwell follows suit with the University of Pittsburgh Medical Center (UPMC) 2016 acquisition of five-hospital system Susquehanna Health, also based in Lycoming County. The Health System, now
UPMC Susquehanna, has committed to invest $500 million in emergency, cancer and vascular services, and plans of a neurosciences center of excellence is also forthcoming.

Chartwell is a limited partnership between UPMC, Butler Health System, Heritage Valley Health System and Washington Health System with three branch locations in Pittsburgh, Erie and Altoona. For more than 25 years, Chartwell has provided many of the latest, most advanced therapies and medications to patients for the treatment of chronic, rare and/or complex conditions. The pharmacy provides services, therapies and medications for both home infusion and specialty pharmacy patients throughout the region.

Health Services Pharmacy, located at 1201 Grampian Boulevard in Williamsport, currently provides infusion and hospice-related services and therapies to patients in the region.

David Adair, Chartwell Vice President of Business Development and Strategic Planning, is eager to expand Chartwell services, both geographically and clinically.

"We're excited about working with the hospitals and physicians in that region," said Adair. "Chartwell has developed many great clinical programs over the past 26 years that have been well-received, and it's a priority at Chartwell to continually build upon our services to make sure our patients receive the care they deserve."

For more information or copies, contact:
Maria Gulick
Chartwell Pennsylvania, LP
412-438-5097
gulickm@upmc.edu
Home Infusion / Enteral Nutrition and Specialty Pharmacy Service Area Map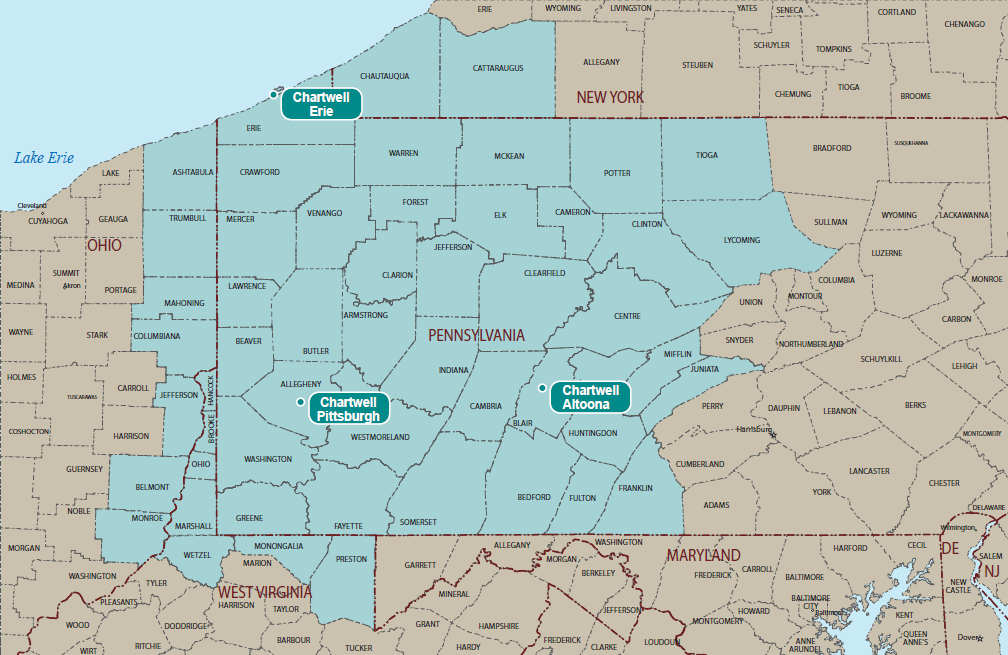 Our Core Values
The culture of Chartwell is based on a set of 10 core values, which emphasize business integrity, individual empowerment and accountability. These values are based in the spirit of local management autonomy and entrepreneurship. All Chartwell managers have pledged to embrace the core values by working to ensure their employees observe and practice them.
Integrity
We conduct all our business with the highest level of honesty, fairness, dependability and ethical standards.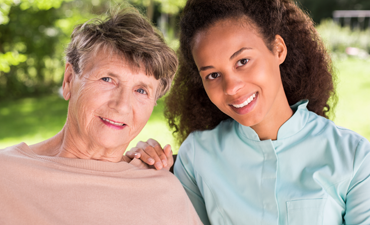 Customer-Focused
We exist only if we satisfy our customers. We identify, understand, anticipate and respond to customer needs. We treat our customers with respect and sensitivity.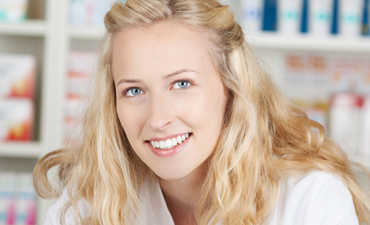 High value patient care
We provide excellent patient care by understanding, communicating and meeting the diverse needs of our patients, their personal care providers and insurers.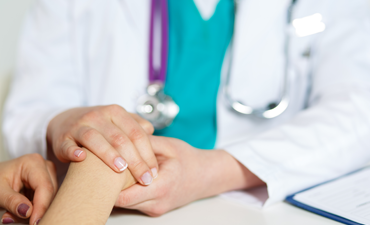 Partnership
We work with hospitals, providers, payers, suppliers and others according to principles of partnership, seeking win-win solutions in all our interactions.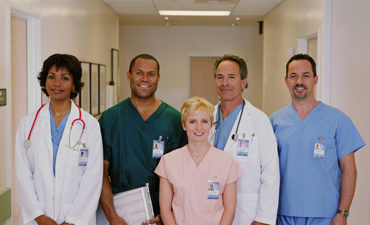 Talented and Motivated People
We recruit, train, develop, challenge, recognize and reward professionals who strive for excellence. We support the initiative and empowerment of each Chartwell team member.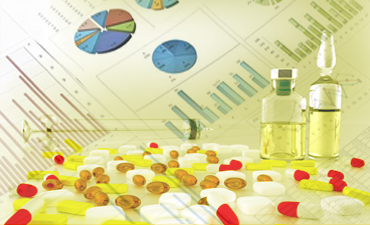 Results-Driven
We value people that set goals and produce results. We focus on strong financial and operational performance and positive outcomes.
Teamwork
We achieve our goals and objectives by working together. We treat each other with respect and cooperation in an environment of trust. We recognize that diversity and open communication are essential to achieve the best results.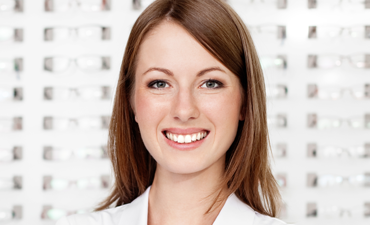 Communication
We communicate in an open, honest and timely manner. We insist on accessibility, listening, constructive feedback and sharing of information to ensure understanding and an appropriate response.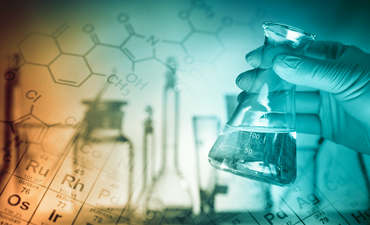 Innovation and Change
We embrace innovation and change as vital elements for continuous improvement, growth, diversification and financial success.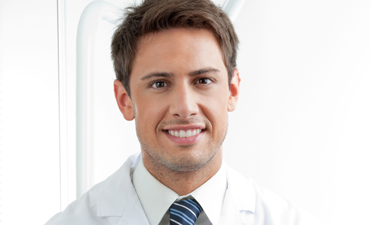 Leadership
We maintain an industry leadership position through innovative strategic initiatives, high value clinical practices and the superior performance of each Chartwell team member.