Press Release
Chartwell Pennsylvania, LP First Pennsylvania Specialty Pharmacy Awarded ACHC Distinction in Oncology
February 5, 2018
(PITTSBURGH, PA) — Chartwell Pennsylvania, LP, one of the largest and most clinically-advanced home infusion and specialty pharmacies in the state, was the first Pennsylvania pharmacy awarded the Specialty Pharmacy Accreditation with Distinction in Oncology by the Accreditation Commission for Health Care (ACHC). ACHC partnered with the Community Oncology Pharmacy Association (COPA) to develop this innovative, comprehensive accreditation in oncology.
Chartwell President, Kathleen Patrick, credits the achievement on the continuous quality efforts made by staff to ensure a positive experience for all patients.

"Our clinicians and support staff work very hard on behalf of our patients," said Patrick. "We take great pride in patient satisfaction scores that range between 98-100% every month; to have earned this distinction is a testament to our staffs' efforts to ensure our patients receive the care they deserve."

According to ACHC, this particular accreditation in oncology includes the recognition of "delivery of medications for the treatment of cancer-specific conditions; the ability to identify the toxic nature of these medications; and the collaboration between the physician, pharmacist, and client/patient to optimize the client's/patient's plan of care, cost containment, and client/patient outcomes."

Chartwell's oncology program was developed in partnership with physician leadership from UPMC Hillman Cancer Center to not only expedite the delivery of key medications to patients, but also to improve communication between the pharmacy and the physicians in regard to therapy progress.

Director for the Medical Oncology Network at UPMC Hillman Cancer Center, Peter Ellis, MD, applauded Chartwell's industry-leading oncology program and patient-centric model.

"Chartwell has been a leader in oncology services for many years," said Ellis. "They always put our patients first, so I am not at all surprised by this distinction from ACHC."

It is estimated that 25-35% of all cancer drugs in development are oral agents. Dispensing these oral oncology medications presents several advantages over the parenteral route, including patient convenience, improved monitoring of compliance and patient side effects, and prompt treatment.

Chartwell is a limited partnership between University of Pittsburgh Medical Center (UPMC), Butler Health System, Heritage Valley Health System and Washington Health System with three branch locations in Pittsburgh, Erie and Altoona. For more than 25 years, Chartwell has provided many of the latest, most advanced therapies and medications to patients for the treatment of chronic, rare and/or complex conditions. The pharmacy provides services, therapies and medications for both home infusion and specialty pharmacy patients throughout Pennsylvania, West Virginia, Ohio and New York.
For more information or copies, contact:
Maria Gulick
Chartwell Pennsylvania, LP
412-438-5097
gulickm@upmc.edu
This article was also published in the March 7, 2018 edition of Specialty Pharmacy Times.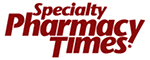 Home Infusion / Enteral Nutrition and Specialty Pharmacy Service Area Map