Patients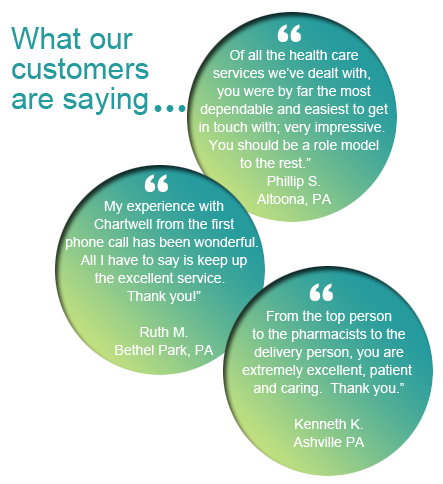 Chartwell is committed to caring for patients with a wide range of diagnoses and therapy needs, providing a clinically safe and effective alternative to hospitalization.

Emergency Support
After business hours pharmacy, nursing and delivery services are available through an answering service for consultation by calling 1-800-755-4704.



Inventory Management
Customer service representatives routinely contact patients prior to each delivery to review supply and drug quantities / needs.



Delivery Coordination
Customer service representatives coordinate each delivery to ensure timely receipt of products.