Enteral Nutrition
Chartwell offers one of the largest and most extensive adult and pediatric enteral nutrition programs in the country. Our first-rate services include a clinical intervention program led by registered dietitians that is designed to assess the appropriateness of formula, along with the correct dosage and frequency of treatment. They also monitor the patient's nutritional health and tolerance with the therapy.
Medicare Competitive Bid
Chartwell is a Centers for Medicare & Medicaid Services (CMS) Competitive Bid contracted provider for enteral therapy for the Pittsburgh region. The contract allows Chartwell to provide enteral formula and supplies for all of its traditional service area, including the following counties surrounding Pittsburgh: Allegheny, Armstrong, Beaver, Butler, Fayette, Washington and Westmoreland.
Receiving enteral nutrition in the home is safe and effective with the proper care and follow-up. At Chartwell, we're here to answer any questions regarding enteral care and nutrition and to rectify issues our patients have along the way to their recovery.
Please call
1-800-755-4704, Option 4

with any questions regarding enteral nutrition.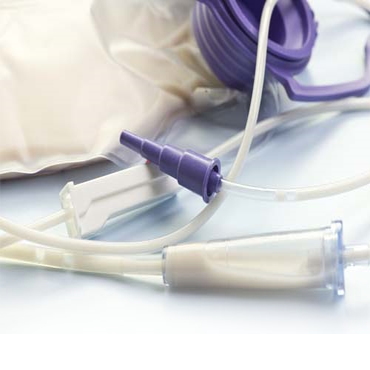 What is Enteral Nutrition?
Enteral nutrition refers to any method of feeding that utilizes the gastrointestinal (GI) tract to deliver part or all of a person's caloric requirements. When a person has difficulty consuming food due to dysphagia (difficulty swallowing due to CVA or stroke), head and neck cancer, or aspiration pneumonia, to name a few indications, and if the GI tract is working correctly, enteral nutrition may be recommended by their physician. It can be short or long-term, and may be taken orally or administered via a feeding tube. There are many resources available for enteral nutrition. Links to some of these resources can be found on our Community Resources page.